Coal ball mill
Coal outline and coal application
Coal is a combustible black or brownish-black sedimentary rock normally occurring in rock strata in layers or veins called coal beds or coal seams. Coal was formed millions of years ago, before the dinosaurs. Back then, much of the earth was covered by huge swamps. They were filled with giant ferns and plants. As the plants died, they sank to the bottom of the swamps.
Coal is closely related to our daily life and modern business. For example, coal is used widely in generate electricity for making steel, in the generate electric power plants, burned into steam for getting power in shipping, transiting, railway power support etc. After coal is baked, it's production can be used to smelt iron ore to eventually make steel for cars, trucks, train, building materials, etc.
Coal ball mill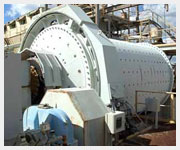 According to the application of coal materials before, we know that the raw coal should be crushed or grinded into fine coal for next use. During coal processing, we need coal crusher, coal mill, coal feeder, coal conveyor and other coal processing equipments. Coal ball mill or ball coal mill is the key grinding equipment during this process.
Coal ball mill is an efficient tool for grinding coals into fine powder in coal crushing process. According to its fineness and working principles, we divide coal ball mill into wet coal ball mill and dry coal ball mill etc. Coal ball mill or ball coal mill is the ideal equipment to replace Raymond mill, ball mill, and other traditional coal mill which only process fine coal powder materials.
ZENT ball mill for coal crushing
ZENT is a professional manufacturer of ball mill in China. We can supply you all of the types of ball mill for coal crushing process. Besides this, ZENT can supply you reasonable price, high quality after-sale service, perfect milling technology all service life etc.
ZENT coal mill also called coal pulverzier or coal powder mill is a grinding mill that is used widely in coal mining industry, such as vertical coal mill, ball coal mill or coal ball mill, trapezium coal mill etc. If you want to get more information about ZENT ball mill, then contact us according to Email: [email protected].
Related industrial solutions
>> Back to Industrial Solution List

Top