Coal pulverizer
Coal pulverizer
Coal pulverizer is another name of coal crusher, coal mill, coal grinder machines etc. ZENT coal pulverizer has absorb the most advanced technology of coal processing equipments such as German coal mill, American coal pulverizer etc. According to our clients, our coal pulverizers can handle all grades of coal productions and feature energy consumption, easy operation, easy maintenance etc.
According to the pulverizer working methods, we can supply low speed coal pulverizer, medium speed trapezium coal pulverizer, high speed coal pulverizer etc.
MTM medium trapezium grinding mill is the most widely used mill equipment in coal crushing and coal grinding industry. This pulverizer taken trapezoidal face, flexible connection, roller linkage mill booster and much other national patent technology, has completely overcome the traditional scope of industrial grinding machine, the yield, the fineness of final coal products, energy consumption, service life, etc.
Coal pulverizers used at coal fired power plant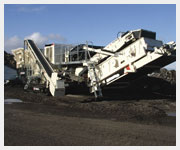 Coal fired power plant is similar with thermal power plant, fossil-fired power plant because all of them need mineral materials to get power.
In the coal fired power plant, raw coal crushed or grinded by coal pulverizers into coal powder. After coal process, the coal combustion is fired in the boiler to heat water into steam, we change the coal's chemical energy into heat, then the steam pressure can promote the turbine rotation energy into mechanical energy, at last, we trans the mechanical energy into electrical energy. According to the power produced, coal pulerizers take important roles for primary processing stage.
The coal flow into the boiler is an important factor for a coal fired power plant. But in fact, it is not easy to measure the coal flow from the coal pulverizer to the furnace. The coal flow out of the coal pulverizer is often estimated based on the incoming coal flow.
Coal pulverizer performance and maintenance
Coal pulverizer's output depends on the desired coal fineness. In addition to be aware of fuel and feeding process of coal pulverizer between the air inside and the furnace, we should comply with the coal mill combustion principle etc.
Coal pulverizer or coal mill has three key parts: milling journal, roller and mill tire. In order to achieve optimal results, the three coal grinding parts should be well-matched. Concentricity, physical size and profile must be completely accurate unified in the same time.
ZENT can supply you four types of coal pulverizers as follows:
1. Vertical coal pulverizer
2. Ball coal pulverizer: wet ball mill and dry ball mill used for grinding coal.
3. Trapezium coal pulverizer: ZENT can supply you two models of this pulverizers such as MTM medium trapezium coal mill and MTW European trapezium coal pulverizer etc.
Related industrial solutions
>> Back to Industrial Solution List

Top