Gold mining machinery
Gold mining industry
Gold, with chemical stability and strong corrosion resistance, is extracted from gold mine or gold ore materials. In the world, there are no any kind of mineral ore can be cited as the gold make a significant impact on our daily life and human society. According to the structural state of minerals and gold content, gold minerals can be divided into the purely gold deposits, gold-bearing minerals and minerals containing gold ores etc.
Gold mining industry takes important in human society history. Gold mining industry includes many fields such as gold mine crushing, gold mine grinding process, gold production, gold industrial use, gold dept processing etc. During gold mining industry, ZENT can supply gold mining production solution for free with our perfect technology.
In addition to this, we can supply related mining equipments such as gold mining crusher, gold mining mill, gold screener, feeder, grading machine, selection equipment such as chemical selection system and physical equipments, gold cyanide device, filtration equipments etc.
Gold mining machine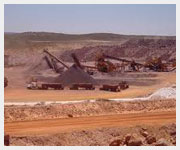 Gold mining machine includes many equipments such as sheave for mine, tub, skip, wellhead, mechanical and transport equipment, lifting equipment, cradle, drag car drive, pusher etc. Above is just the surface mining equipment in first step of gold mine process.
ZENT can supply you gold mining machine such as gold crusher, gold mill, gold feeder, gold screen and gold production line, gold crushing plants etc.
ZENT gold mining machine features
1. Simple structure, low cost, smooth operation, energy efficient
2. According to the feeding size, gold mining machine can be divided into large mining equipment, medium mining equipment, small mining equipment etc.
3. Gold mining equipment also can be used in metallurgy, mineral mining, construction, transport, cement and other sectors industry.
4. ZENT gold mining machine has limited application such as gold mining crushing process, grinding process, washing process etc. ZENT gold mining machine can't be used in the underground gold mine industry. But we can supply you the best solution for you according to our economic strength.
Related industrial solutions
>> Back to Industrial Solution List

Top