Coal Jaw Crusher, Coal Impact Crusher And Other Crushers And Equipments
About Coal Crushers
Based on years' experience and technology development, ZENT coal crusher series are different types and models, which can meet most crushing requirements in primary and secondary crushing, most classical of them are jaw crusher, impact crusher and cone crusher. Flexible of the crushers allows perfect match with relative equipments.

Take jaw crusher a example, jaw crusher can reach the crushing ratio of 4-6 and the shape of final product is even. They are widely applied to crush high hardness, mid hardness and soft rocks and ores such as coal slag, construction materials, marble, etc. The pressure resistance strength is under 200Mpa, that is, suitable for primary crush. Jaw crusher can be used in mining, metallurgical industry, construction, road and railway building, conversancy, chemistry, etc.

Coal is the important energy resources and mineral resources in our life. ZENT Machinery is a manufacturer of coal crusher. Coal crusher is the key equipment in the extracting of coal. The common coal crushers include jaw coal crusher, cone coal crusher, Impact coal crusher, coal hammer crusher and some coal crusher equipment, such as coal vibrating feeder, and coal vibrating screen, etc.


Some Classical Coal Crusher Brief Introduction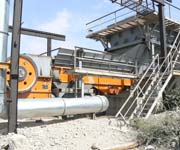 Coal Jaw crusher is the most common crusher in coal crusher plant and used as primary coal crusher. It can crush big coal into small pieces.
Coal Impact crusher is another common crusher that is used in coal crushing process. It is mainly used in primary or secondary crushing process and applicable for various coarse, medium, fine materials.
Coal Cone crusher is also used as coal crusher. It is fine crushing machine, and used in secondary or tertiary crushing process.
Coal Hammer crusher is a coal crusher with small capacity. Usually it is used with coal mill to grind coal into powder.
These Stone crushing plant's Stone crushers have their own benefits. How to choose the type of coal crusher used in coal crushing depends on your requirements, such as crushing capacity, the finished coal powder size, etc.
Related industrial solutions
>> Back to Industrial Solution List

Top